Discover New Construction Homes in Surrey, BC: Heroistic Homes Leading the Way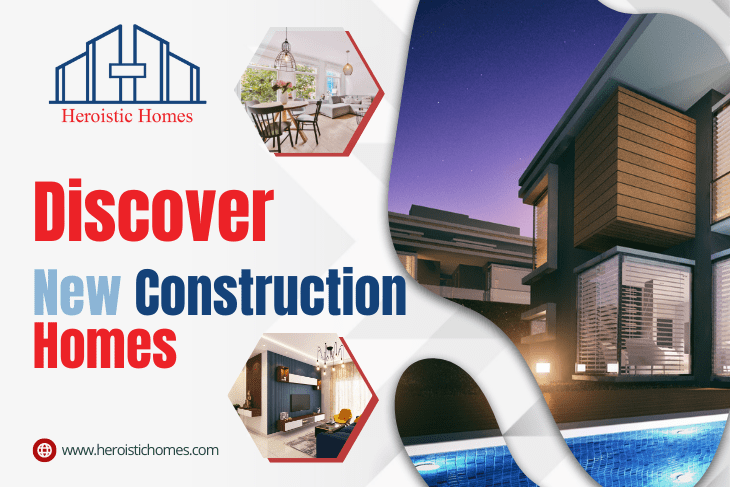 Commercial Construction
July 12, 2023
As the demand for housing continues to rise, new construction homes have become an attractive option for homebuyers. Surrey, British Columbia, is a thriving city that offers a perfect blend of urban convenience and natural beauty. In this blog, we will explore the benefits of new construction homes in Surrey, BC, and highlight Heroistic Homes as a leading service provider in this booming real estate market.
1. The Advantages of New Construction Homes:
When searching for a new home, many prospective buyers are drawn to the benefits of new construction properties. Here are a few advantages worth considering:
a) Modern Design and Features: New construction homes often boast contemporary designs, open floor plans, and the latest amenities. You can customize certain aspects of the home to fit your preferences and lifestyle.
b) Energy Efficiency: New homes are built with energy-efficient materials, appliances, and insulation, leading to lower utility bills and a reduced environmental footprint.
c) Minimal Maintenance: With new construction, you won't have to worry about costly repairs or renovations for years to come. Everything is brand new and built to last, giving you peace of mind.
d) Warranty Protection: Many new construction homes come with warranties, ensuring that any unforeseen issues are covered during the initial years of homeownership.
2. Surrey, BC: A Prime Location for New Construction Homes:
Surrey is a vibrant city located just outside Vancouver, offering a high standard of living and a diverse range of amenities. Here are a few reasons why Surrey is an ideal location for new construction homes:
a) Proximity to Vancouver: Surrey provides easy access to the bustling city of Vancouver while offering a more affordable housing market compared to the city center. Commuters can take advantage of efficient transportation links, including SkyTrain and major highways.
b) Natural Beauty: Surrey boasts stunning natural landscapes, including parks, forests, and picturesque trails. Residents can enjoy outdoor activities and experience a peaceful suburban lifestyle.
c) Educational Institutions: Surrey is home to reputable educational institutions, including Simon Fraser University and Kwantlen Polytechnic University, making it an attractive choice for families.
d) Shopping and Entertainment: The city is dotted with shopping centers, entertainment venues, and dining options to cater to various tastes and preferences.
3. Heroistic Homes: Building Dreams in Surrey, BC:
When it comes to new construction homes in Surrey, Heroistic Homes has established itself as a trusted service provider. They have a proven track record of delivering exceptional homes tailored to the needs and desires of their clients. Here's what sets Heroistic Homes apart:
a) Quality Craftsmanship: Heroistic Homes is committed to delivering top-notch craftsmanship and superior build quality. They collaborate with skilled architects, designers, and tradespeople to create stunning homes that stand the test of time.
b) Customer-Centric Approach: Heroistic Homes prioritizes customer satisfaction, ensuring a seamless homebuying experience from start to finish. They actively involve clients in the design process and provide regular updates throughout construction.
c) Customization Options: Heroistic Homes understands that every homeowner has unique preferences. They offer a range of customization options, allowing buyers to personalize their new homes to reflect their individual style and needs.
d) Attention to Detail: From carefully chosen finishes to thoughtfully planned layouts, Heroistic Homes pays attention to every detail to ensure the final product exceeds expectations.
Conclusion:
As the demand for new construction homes in Surrey, BC, continues to rise, homebuyers are presented with exciting opportunities to own a modern and energy-efficient property in a highly desirable location. With Heroistic Homes leading the way, prospective buyers can trust in their expertise, craftsmanship, and commitment to building dream homes. Whether you're a young professional, a growing family, or a downsizer, the new construction homes in Surrey offer a gateway to a comfortable and fulfilling lifestyle.