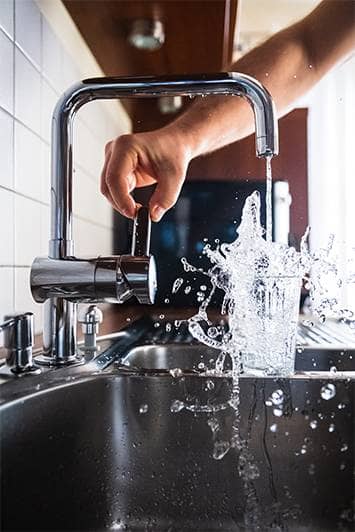 Here you know more about Heroistic Homes offers a complete range of residential and commercial construction services. We have a passionate team of construction professionals who are dedicated to building something new—and we're not just talking about houses. We're talking about the future of construction.
We believe that the best way to expand your horizons is to build on them, and that's why we've designed a multi-level process that can handle anything from a single-family home to an entire neighborhood.
We love what we do, and we want you to love it too. That's why we focus on getting the details right starting from the roof shingles all the way down to the flooring tiles, every detail matters!
Heroistic Homes is dedicated to providing the best possible customer experience, and we take our role as a valuable investment seriously. We are committed to serving your needs and desires with extraordinary excellence, and will do everything in our power to ensure that you are 100% satisfied. We believe that extraordinary service is not just something we should strive for—it's what makes us special.
Our commitment goes beyond just doing work well; we care about doing work that matters. We're here because we want to make your life better, and we know that's only possible when you're happy with the services we provide. It's why we've made it our mission to listen carefully to your needs, learn everything about your situation, and then create a service plan tailored specifically for you!
We are a full-service construction company that is always looking for new ways to help you experience a stress-free living in your new home as possible. Heroistic Homes takes pride in its reputation as one of the most trusted construction companies in the industry. We are committed to providing exceptional service and client satisfaction. Our clients are our number one priority, and we strive to ensure their satisfaction by providing them with expert advice, professional services and a friendly atmosphere.
Our team consists of highly skilled professionals who work together as a team to ensure every detail is taken care of during every transaction from start to finish. This allows us to provide our clients with an exceptional level of service without compromising quality or innovation.
Heroistic Homes is a company that makes homes and communities more sustainable. We believe that the best way to make our world a better place is by helping communities across the country to become more sustainable, as well as educating people about how they can make their homes eco-friendly. We're also working on cutting-edge technology for green energy solutions. With our products, you can reduce your carbon footprint while saving money on your utility bills!
We are committed to helping build a future where everyone has access to clean drinking water, fresh air, and healthy food. Our goal is to reduce our planet's dependence on fossil fuels while also preserving biodiversity.
Heroistic Homes is the best of both worlds: the quality of a custom home, with the speed and cost savings of a manufactured home.
We are a construction company that specializes in innovative construction solutions, state-of-the-art processes and technology, and time-saving techniques. At Heroistic Homes, we believe that your home should be built with the same care and attention to detail as any other home in your neighbourhood. We know how important your family's safety and security are, so we make sure that every aspect of your new home is up to code and meets all industry standards for safety.

Talented Professionals
We have a team of experts who are highly passionate about their craft and ensure to provide supreme quality services.
Sustainable Construction Solution
Heroistic Homes offers green building solutions and sustainable construction considering the present and the future. We aim to build cost effective and energy efficient construction solutions.

High End and Clean Work
Our squad of professionals provide top-notch construction tips and designing ideas to give aesthetically appealing look to the project.

Free Quotes
You can expect free quotes from us and make the decision wisely. We do not believe in any hidden cost and so ensure that trust factor is always build between the company and the customers.