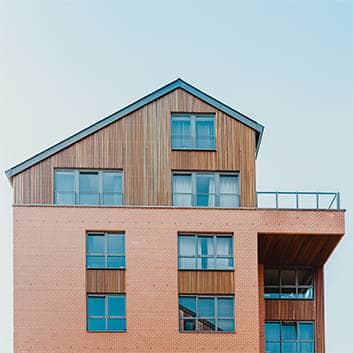 New Construction Homes in Surrey BC
At Heroistic Homes, we take pride in building exceptional new construction homes that meet the diverse needs and preferences of homebuyers in Surrey, BC.
Building a home can be very stressful. Trying to find a good construction company that provides you the right support starting from the planning till execution. We are a premium realty company that designs, builds, and manages new homes for our clients. We handle all the paperwork and administration issues so you can focus on what's important – living in your dream home.
Heroistic Homes makes sure you get the best building experience and best service possible, from start to finish. Our team of experienced professionals will be there for you at every step, providing one-on-one consultations during the planning stage, organizing construction progress regularly and providing ongoing administration until the project is complete. We can introduce you to a vast range of unique home designs – crafted with passion by the region's very best architects. We draw up blueprints for you and find state-of-the-art building materials. Working hand-in-hand with local building professionals, we offer expert guidance every step of the way, simplifying what can be an overwhelming process and relieving you of any stress while doing so.
Why Choose Us?
Thoughtful Design: Our team of architects and designers meticulously plans every aspect of our new construction homes. From the layout and flow of the floor plan to the selection of high-quality materials and finishes, we ensure that our homes are designed to enhance your lifestyle and provide both functionality and aesthetics.
Quality Craftsmanship: We believe in delivering homes of the highest quality. Our experienced builders and craftsmen pay attention to every detail, from the foundation to the final touches. We source materials from trusted suppliers and work with skilled tradespeople to ensure that our homes are built to withstand the test of time.
Energy Efficiency: Our new construction homes are designed with energy efficiency in mind. We incorporate sustainable features and technologies that help reduce energy consumption, lower utility bills, and minimize the environmental impact. From energy-efficient appliances to properly insulated walls and windows, our homes are built to be eco-friendly.
Customization Options: We understand that every homeowner has unique preferences and requirements. That's why we offer customization options to personalize your new home. From selecting finishes and colors to modifying floor plans within structural constraints, we work with you to create a home that reflects your style and meets your needs.
Prime Locations: Our new construction homes are situated in desirable neighborhoods and communities in Surrey, BC. We carefully select locations that offer convenient access to amenities, schools, parks, shopping centers, and transportation, ensuring that you enjoy the best of what the area has to offer.
Warranty and Customer Support: We stand behind the quality of our homes. Our new construction homes come with comprehensive warranty coverage, providing you with peace of mind and protection. Additionally, our dedicated customer support team is available to address any concerns or questions you may have during and after the homebuying process.
Contact Us Today!
If you're interested in purchasing a new construction home in Surrey, BC, we invite you to explore our available properties and discover the possibilities. Our knowledgeable sales team is here to assist you, provide detailed information about our homes, and guide you through the homebuying process.