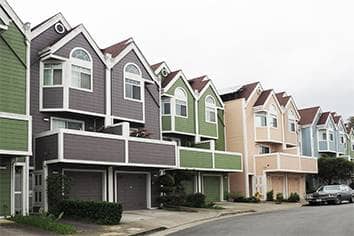 Home Additions Renovations Surrey BC
At Heroistic Homes, we understand the value and importance of a well-planned and executed home addition or renovation project. Our team of experienced professionals is committed to delivering exceptional results that not only meet but exceed your expectations. With our extensive knowledge of the local area and expertise in the field, we are the go-to choice for all your renovation needs in Surrey, BC.
Your home is one of your most important investments. When it comes time for an addition, you need a trusted team that will handle your project from start to finish. Heroistic Homes have a squad of professionals who can keep costs down while quality up. One of the best ways to increase the value of your home is through an addition. 
We provide high-quality work at great prices meaning you avoid rip-off price tags and get your project completed faster. This works as great marketing copy too. You're saying that where others are designing in costs you're pricing out options to deliver a very attractive offer. Our extensive experience in home additions will ensure that your extension is built according to the highest building standards and we use only quality building materials.
Why Choose Us?
Expertise and Experience: Our team consists of skilled designers, architects, and craftsmen who bring years of industry experience and expertise to every project. We have successfully completed numerous home additions and renovations, ensuring that our clients' visions are turned into reality.
Personalized Approach: We understand that every homeowner has unique requirements and preferences. That's why we take a personalized approach to every project, working closely with you to understand your specific needs, budget, and timeline. We believe in clear communication and collaboration throughout the entire process.
Quality Craftsmanship: We take pride in our commitment to delivering top-notch craftsmanship and using high-quality materials. From concept to completion, we pay attention to every detail, ensuring that your home addition or renovation is built to last and reflects the highest standards of quality.
Comprehensive Services: Our services cover a wide range of home addition and renovation needs. Whether you're planning a kitchen remodel, bathroom upgrade, basement finishing, or a complete home extension, we have the expertise to handle it all. Our team will guide you through the entire process, from initial design concepts to the final construction phase.
Timely and Efficient: We understand the importance of completing projects within the agreed-upon timeline. With our efficient project management practices, we strive to minimize disruptions to your daily life while ensuring that the project progresses smoothly and is delivered on time.
Customer Satisfaction: Our ultimate goal is your satisfaction. We are dedicated to creating spaces that not only meet your functional requirements but also bring joy and comfort to your everyday life. We value your feedback and actively seek to exceed your expectations at every step of the renovation process.
Contact Us Today!
If you're considering a home addition or renovation in Surrey, BC, we invite you to get in touch with our team at Heroistic Homes. We would be delighted to discuss your ideas, answer any questions you may have, and provide you with a detailed consultation. Let us transform your vision into a reality and create a home that truly reflects your lifestyle and personality.