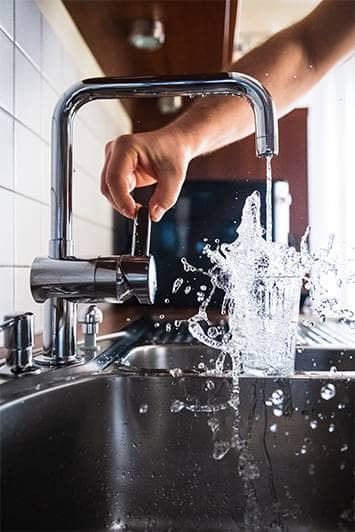 Best Plumbers & Plumbing Contractors in Surrey
Experience unparalleled plumbing services with Surrey's finest plumbers & plumbing contractors. Trust us for all your plumbing needs. Whether it is a new home or an old, nobody likes to live in a place that has plumbing issues. The home needs to be efficient enough to live a happy life and so you need Heroistic homes. 
We offer innovative solutions for every type of plumbing problem whether it's an old sink or toilet replacement or new construction. And, our rates are affordable enough for any budget!
If you're looking for a dedicated plumber who can help get your home up and running smoothly before it even hits the market, look no further than Heroistic Homes!
Why Choose Our Plumbers and Plumbing Contractors?
Expertise and Experience: Our team of plumbers and plumbing contractors brings extensive expertise and years of experience to every project we undertake. From routine plumbing repairs and installations to complex plumbing system design and upgrades, we have the knowledge and skills to handle a wide range of plumbing needs. You can trust us to deliver reliable and efficient solutions.
Licensed and Insured: Plumbing work requires technical expertise and compliance with safety regulations. Our plumbers and contractors are fully licensed and insured, ensuring that your plumbing project is in capable hands. We adhere to industry standards and best practices, prioritizing safety and quality in all our work.
Comprehensive Plumbing Services: We offer a comprehensive range of plumbing services to address all your plumbing needs. Whether you require plumbing repairs, pipe installations, drain cleaning, water heater services, bathroom or kitchen plumbing installations, or emergency plumbing assistance, our team is equipped to handle it all. We aim to provide efficient solutions tailored to your specific requirements.
State-of-the-Art Equipment: To ensure the highest quality of service, we utilize advanced tools and equipment. Our plumbers stay updated with the latest industry trends and technologies, enabling us to tackle plumbing issues with precision and accuracy. We invest in modern equipment that enables us to diagnose problems quickly and provide effective solutions.
Timely and Responsive: We understand the importance of timely plumbing services, as plumbing issues can disrupt your daily routines and cause inconvenience. Our team is committed to providing prompt and responsive service. Whether you have a plumbing emergency or need scheduled plumbing work, we prioritize timely arrival and efficient resolution of the issue.
Customer Satisfaction: Your satisfaction is our ultimate goal. We are dedicated to delivering exceptional customer service and ensuring that you are fully satisfied with our work. Our plumbers and contractors are professional, courteous, and transparent in their communication. We take the time to listen to your concerns, provide honest advice, and work closely with you to achieve the desired results.
Contact Us Today!
If you're in need of reliable and professional plumbers and plumbing contractors in Surrey, we invite you to get in touch with our team at Heroistic Homes. Whether you have a residential or commercial plumbing project, we are here to assist you. Contact us at +1 (778) 302 9051 or email us at info@heroistichomes.com to discuss your plumbing needs, schedule a consultation, or obtain a free estimate.
Trust our experienced plumbers and plumbing contractors to deliver exceptional plumbing services and provide you with reliable and efficient solutions. We look forward to being your go-to plumbing service provider in Surrey and exceeding your expectations.