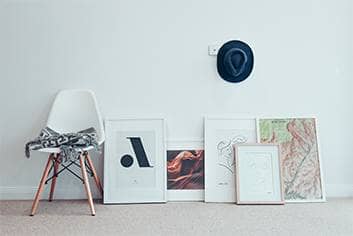 Professional Home Painting Services Surrey
Experience the artistry of professional home painting services. Our skilled team brings beauty, precision, and a fresh new look to your living spaces. Heroistic Homes offers high-quality residential and commercial painting services. We use industry-leading tools, including Style Majestic, to deliver the highest quality results. Our services include deck fencing, flooring, siding, and stair installations.
We also offer a variety of services: finishing carpentry, staining, cladding, waterproofing and more. Our experienced team can help you design your dream space. Our services include deck fencing, flooring, siding, and stair installations. We also offer a variety of other services including: deck staining, deck refinishing, fence staining/finishing/refinishing, fence installation/repair/replacement, fence repair/replacement/removal/installation/staining/finishing/sealing of all types of fences including chain link fence repairs (including chain link fence repair), vinyl siding repair (including vinyl siding replacement), vinyl siding installation (including vinyl siding replacement), gutter installation/repair/replacement (including gutter repair), window cleaning (including window washing), window replacement (including window repair), window installation (including window repair).
At Heroistic Homes, we are a team of experienced and skilled painters who are passionate about bringing your vision to life through our exceptional painting services in Surrey and the surrounding areas.
Why Choose Our Professional Home Painting Services?
Expertise and Experience: Our team of professional painters brings a wealth of expertise and years of experience to every project we undertake. We have a deep understanding of various painting techniques, color combinations, and finishes. Whether you're looking for a fresh coat of paint, decorative finishes, or specialized techniques, we have the knowledge and skills to achieve outstanding results.
Attention to Detail: We believe that the true beauty of a painted space lies in the details. Our painters pay meticulous attention to every aspect of the painting process, from surface preparation to the final brushstroke. We ensure that surfaces are properly cleaned, repaired, and primed before applying the paint. Our commitment to detail guarantees a smooth and flawless finish that will exceed your expectations.
High-Quality Materials: We understand the importance of using high-quality materials to achieve long-lasting and visually appealing results. That's why we only work with trusted suppliers who provide top-grade paints, primers, and finishes. Our commitment to quality ensures that your paint job will withstand the test of time, resist wear and tear, and maintain its vibrant appearance for years to come.
Color Consultation: Choosing the right colors for your home can be a daunting task. Our team offers color consultation services to help you make informed decisions that complement your style and preferences. We take into account factors such as lighting, room function, and existing décor to guide you in selecting the perfect color palette that enhances the overall aesthetics of your home.
Professionalism and Reliability: We understand the importance of professionalism and reliability in providing a positive customer experience. Our painters arrive on time, maintain a neat and organized work area, and conduct themselves with respect and integrity. We aim to complete projects within the agreed-upon timeline while minimizing disruptions to your daily routine.
Customer Satisfaction: Your satisfaction is our top priority. We are dedicated to providing excellent customer service and ensuring that you are thrilled with the results of our home painting services. We value open communication, listen to your needs and preferences, and strive to exceed your expectations at every step of the painting process.
Contact Us Today!
If you're ready to transform your home with professional painting services in Surrey, we invite you to contact our team at Heroistic Homes. Whether you need interior or exterior painting, residential or commercial, we have the expertise to handle your project with precision and care. Contact us at +1 (778) 302 9051 or email us at info@heroistichomes.com to schedule a consultation or request a free estimate.
Trust our professional painters to bring your vision to life, creating a beautiful and inviting space that you'll love coming home to. We look forward to being your trusted painting service provider in Surrey and delivering outstanding results that exceed your expectations.