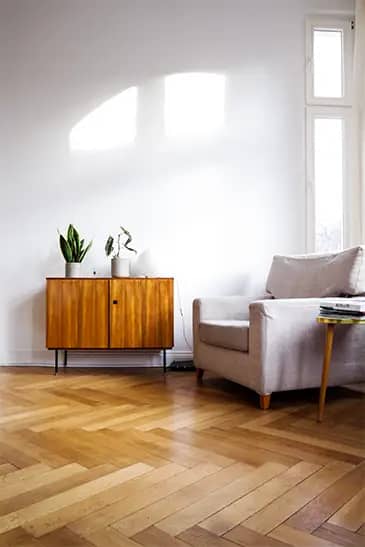 Bathroom Flooring Renovators & Contractors
Elevate your bathroom with the expertise of our flooring renovators & contractors. Experience exceptional craftsmanship and beautiful flooring solutions tailored to your style. Heroistic Homes is the best place to go if you need flooring, carpet, and tile for your home or business. Our team specializes in durable seamless and sanitary flooring that is antibacterial, economical, and easy to maintain and sterilize. Heroistichomes also offers advanced flooring solutions like coating, waterproofing, and more.
With their superior solutions, they can give your garage a new look while also making it waterproof. They can also help to make your basement a safer place by making it waterproof as well. Whether you're looking for a way to keep your patio dry or want some protection from the elements when walking outside, Heroistichomes will help with these issues as well!
Heroistic Homes can also help with driveways, walkways, and pool areas by providing superior solutions for all of them too!
At Heroistic Homes, we specialize in providing top-quality bathroom flooring renovation solutions that combine style, durability, and functionality.
Why Choose Our Bathroom Flooring Renovation Services?
Expertise and Experience: Our team of bathroom flooring renovators and contractors brings extensive expertise and years of experience to every project we undertake. We understand the unique requirements and challenges of bathroom flooring, including moisture resistance, slip resistance, and durability. With our knowledge and skill, we ensure that your bathroom flooring is not only visually appealing but also long-lasting and practical.
Wide Range of Flooring Options: We offer a diverse selection of flooring materials and styles to suit your preferences and budget. From classic tiles to modern vinyl, laminate, or engineered wood, we have the perfect flooring solution for your bathroom. Our experts will guide you in selecting the most suitable material based on your desired aesthetics, maintenance needs, and budgetary considerations.
Customization and Design: We believe that every bathroom should reflect your personal style and taste. Our team will work closely with you to understand your vision and provide customized design solutions. Whether you prefer a sleek and contemporary look or a warm and inviting ambiance, we can help you choose the right colors, patterns, and textures to create the bathroom of your dreams.
Quality Installation: Proper installation is essential for the longevity and performance of your bathroom flooring. Our skilled contractors have the expertise to ensure precise installation, including proper subfloor preparation, moisture barriers, and sealing techniques. We pay attention to detail and follow industry best practices, guaranteeing a flawless installation that exceeds your expectations.
Durability and Water Resistance: Bathroom flooring is exposed to constant moisture and high levels of humidity. We prioritize materials that are specifically designed to withstand these conditions, such as waterproof or water-resistant options. Our durable flooring solutions are resistant to warping, swelling, and damage caused by moisture, ensuring a beautiful and functional bathroom for years to come.
Timely and Efficient: We understand that renovating your bathroom can be disruptive to your daily routines. Our team is committed to completing projects within the agreed-upon timeframe, minimizing inconvenience and downtime. We work efficiently while maintaining high standards of craftsmanship, ensuring that your bathroom flooring renovation is completed on schedule.
Customer Satisfaction: Your satisfaction is our top priority. We are dedicated to providing excellent customer service and ensuring that you are thrilled with the results of your bathroom flooring renovation. We value your input and actively seek your feedback throughout the process. Our goal is to create a bathroom space that exceeds your expectations and brings you joy and comfort.
Contact Us Today!
If you're ready to upgrade your bathroom flooring with professional renovation services, we invite you to contact our team at Heroistic Homes. Whether you have a residential or commercial bathroom project, we have the expertise to deliver exceptional results. Call us at +1 (778) 302 9051 or email us at info@heroistichomes.com to schedule a consultation or request a free estimate.
Trust our experienced bathroom flooring renovators and contractors to transform your bathroom with beautiful, durable, and functional flooring. We look forward to being your trusted partner in your bathroom renovation journey!